Download the catalog

Description:
This Shrink Bundling module is often installed after the cardboard tray-sheet Bundling machine, Stacking System or conveyor assembly that pre-bundles cans, bottles or rectangular-shaped jugs. It also shrink wraps individual product units.
Optional use of silk-screen printed film (plastic with marking), easy open system and/or multipack system.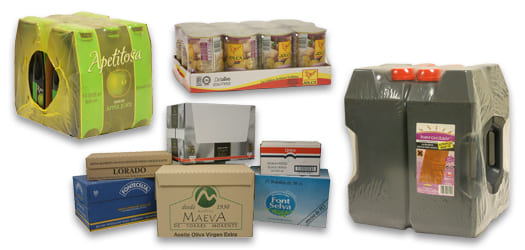 Videos